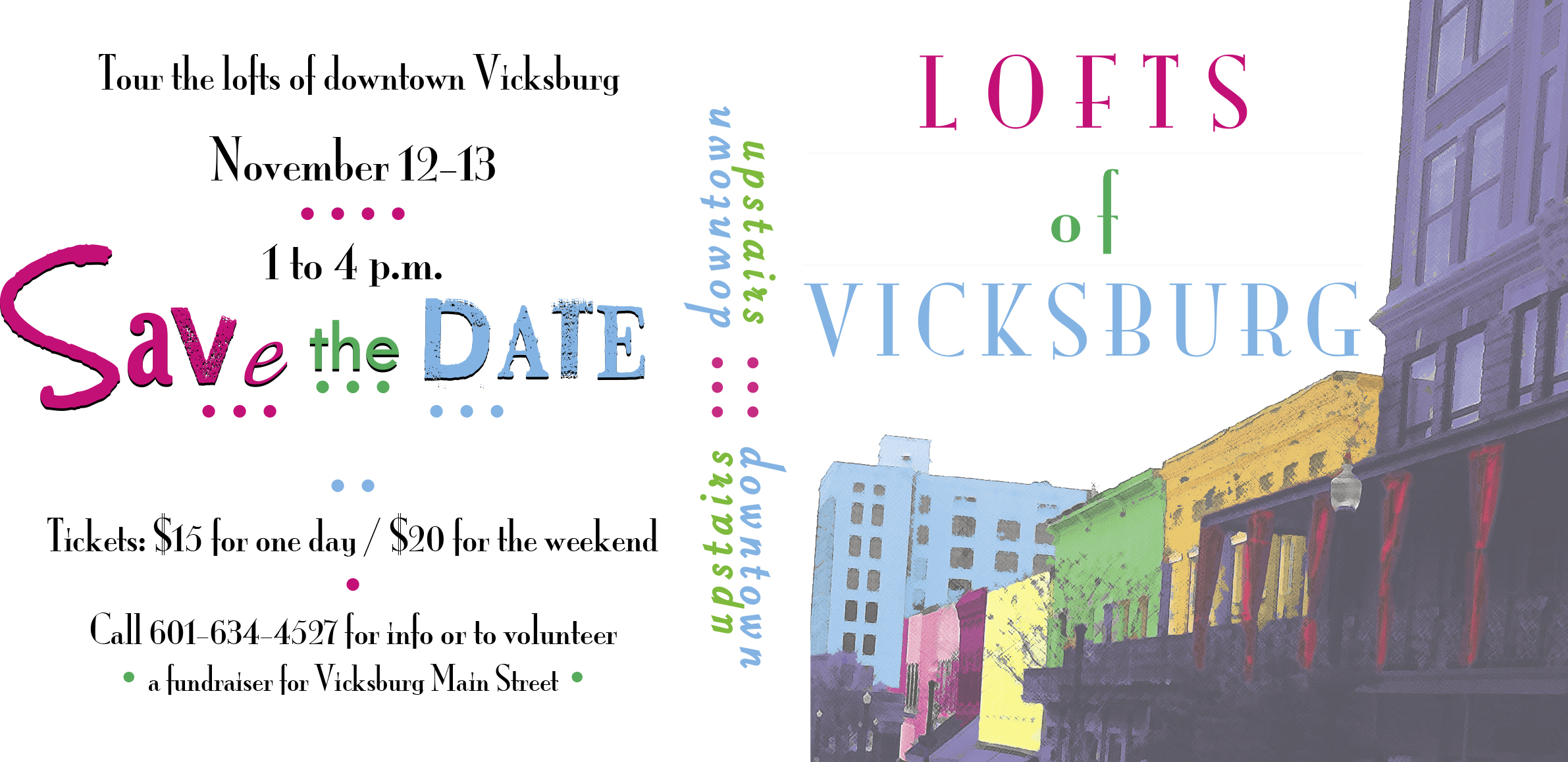 VICKSBURG, MS (October 17, 2016) - Vicksburg Main Street will host the Lofts of Vicksburg, a fundraiser showcasing the residential side of Vicksburg's historic downtown, November 12 & 13 from 1 to 4 p.m. The event will feature a tour of about a dozen living spaces, including newly renovated luxury lofts and apartments.
Courtyard Lofts, The Lofts at First National, Sears Quarter, the Valley, and all new additions to Vicksburg's bustling downtown residential landscape, will be included on the tour. The Lofts of Vicksburg will offer sneak peeks at these new additions to the highly touted historic district.
The tour will give participants an exclusive look inside some of downtown Vicksburg's most treasured buildings, displaying upscale, down home living spaces unique to Vicksburg's downtown area. The tour gives participants the rare opportunity to explore private living spaces with property owners and learn the history behind these one-of-a-kind spaces.
Tours will begin at 1 p.m. and many of downtown's unique shops and restaurants will offer extended hours and early bird specials to celebrate the event. Street musicians will also perform along Washington Street. Maps and information will be available during tour hours. Volunteers will be on hand to give tours and provide directions and maps throughout the event.
Tickets for the event will be $15 for a one day ticket and $20 for a weekend ticket and may be purchased at the Vicksburg Main Street Program office, Walnut Hills 1214 Adams Street, Keystone Antique Furnishings 1106 Washington St, and Chamber of Commerce 2020 Mission 66 or purchased online at https://squareup.com/store/vicksburg-main-street-program. All proceeds go to benefit Vicksburg Main Street programming. For information, call 601-634-4527 or e-mail This email address is being protected from spambots. You need JavaScript enabled to view it..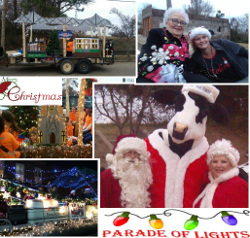 The 2016 Downtown Christmas Parade of Lights will take place on Saturday, December 3, 2016. The parade will begin at 5:00 p.m. The theme of the parade is "Christmas Trees & Memories" All area clubs, churches, organizations, schools, drill teams, and businesses are encouraged to take place in this community family-oriented parade. Applications are due in by November 23rd! Parade rules, regulations, and applications can be downloaded from the Main Street website www.downtownvicksburg.org or contact the Main Street Program at 601-634-4527.
The City of Vicksburg is proud to support the wood energy export industry in the State of Mississippi! With 19.8 million acres of forestland, forestry generates over $12 billion dollars in positive economic impact to the state and provides jobs for nearly 70,000 Mississippians. Being the nation's 11th largest inland port, a Foreign Trade Zone, a Port of Entry, home to a United States Customs Service, AND a chief exporter of wood materials, the City of Vicksburg proudly stands with this industry to boost the state's economy.