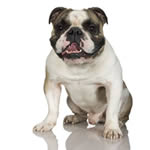 The Animal Control Department is charged with enforcing City Ordinances concerning animal control. Some of our responsibilities are enforcing the leash laws, removal of vicious and stray animals, animal rescue, facility maintenance and capture and removal of wild animals. In additional to picking up stray or unwanted dogs and cats we remove dead animals from city streets and set traps for other non-domestic animals. We also investigate all cruelty calls.
City Animal Shelter Pet Adoption
The City of Vicksburg Animal Shelter and Paws Rescue work together to find homes for the animals & get them spayed or neutered. You can visit our web site at https://www.facebook.com/cityofvicksburganimalshelter/ to view pictures of animals we currently have up for adoption & also see the animals that have recently been adopted. You can also read all about many success stories of previous animals visiting our shelter. You can call the City Animal Shelter at: 601-636-6982 to make arrangement to view our pets and obtain information about the adoption process.
Please adopt! Each of these animals time is limited- Please consider taking one into you home to love and care for them.