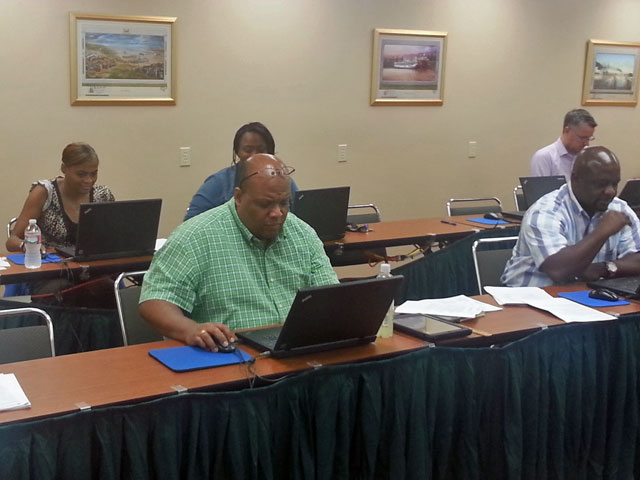 The City of Vicksburg has partnered with Granicus, Inc., the industry-leading government transparency solutions provider, to make their legislative management process more efficient, transparent, and cost effective. This project is a significant step in the City's budget reduction and open government initiatives.
Vicksburg's new solution will reduce the amount of staff time needed to introduce, manage, and track legislation through the legislative process. Now, tasks such as creating meeting agendas, routing approvals, and generating minute records will require less redundancy, paper, and printing costs. At the same time, the system includes an online research center to make current and historic legislation including staff reports, minutes, and video easy to access.
"This project builds on our efforts to provide a government that is open, transparent, accessible and engages the residents of Vicksburg in participating and taking pride in our city," said Mayor George Flaggs.
Beginning with the June 10, 2014 board meeting, citizens will be able to access a centralized portal to research public meetings and the legislative process instantly—through webcasting and easy-to-use search, reporting, and sharing tools. Board agendas, meeting minutes as well as indexed video will be available.
"As a local government, it is our responsibility to our residents to become more efficient, eliminate waste and provide increasingly better services. What we've achieved here is the next step in becoming a smarter and more responsive government for our citizens," said Alderman Willis Thompson, a member of the City's technology committee that was responsible for the project.
These tools are part of Granicus' Government Transparency Suite and Legislative Management Suite solutions which are currently being used by hundreds of cities across the country.
Granicus, Inc. is the award-winning cloud platform provider for government transparency, efficiency, and citizen participation. It offers the first cloud platform and product suites designed specifically to help government agencies establish meaningful connections with citizens while reducing operational costs. Granicus solutions have provided legislative management and automated open government to towns, cities, counties and other governmental bodies for over 25 years.